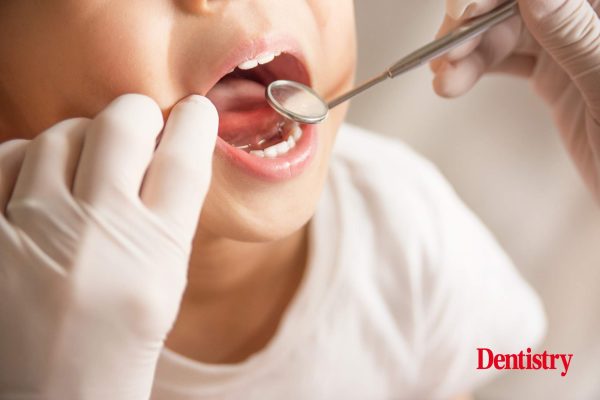 The dental profession is calling for urgent change after a new study reveals there has been no improvement in decay levels among children in England.
Almost one quarter (23.7%) of five-year-old children had experience of obvious dental decay. This marked a small increase on the previous survey in 2019, where figures stood at 23.4%.
The report – 'Oral health survey of five-year-old children 2022' – is the first oral health survey of this age group to be published since lockdown.
While absolute inequalities in tooth decay prevalence in 5 year olds reduced from 2008 to 2015, the report concludes there have been no further reductions in inequalities since then.
Growing inequalities
In 2022 the slope index of inequality for the prevalence of experience of dentinal decay in five year olds was 27.7%. This marks an increase in the previous 2019 survey, when the slope index was 26.8%.
In addition, in the 2019 survey the prevalence of dental decay was higher in children from more deprived areas (34.3%) than in children from less deprived areas (13.7%). This highlights an oral health gap of 20.6 percentage points.
In 2022 the prevalence of dental decay in more deprived areas was 35.1% compared to 13.5% in the more affluent. This marks an increased oral health gap of more than 21.6 percentage points.
Dentistry's top stories

'Dentistry needs lab technicians more than ever'
Ken Finlayson to walk the Camino in memory of son
A 'transformational' year ahead for Portman
GDC introduces new flexible legislation for overseas registration
Aesthetic Dentistry Expert – the dark side of composite bonding
Decay and deprivation
BDA chair Eddie Crouch said: 'England's oral health gap is widening, but ministers remain asleep at the wheel.
'Time and again we hear the right noises but see literally no action to break the link between decay and deprivation.
'Whether it's providing access to basic care, rolling out tried and tested programmes in schools or fluoridating water, our youngest patients require deeds not words.'
---
Follow Dentistry.co.uk on Instagram to keep up with all the latest dental news and trends.