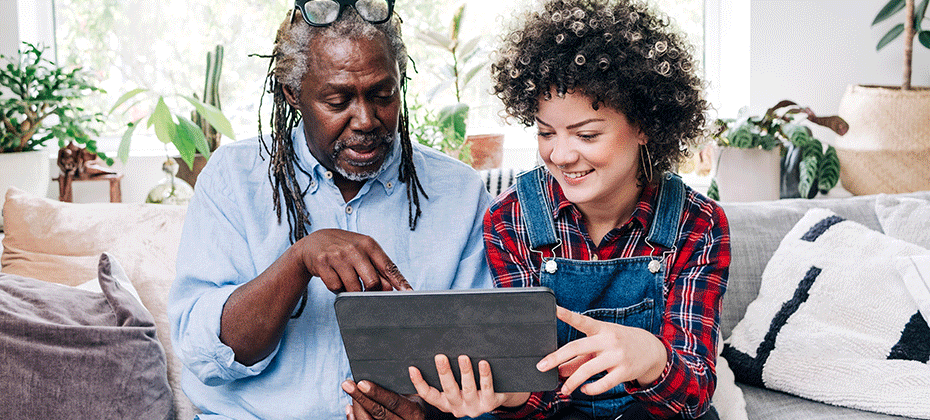 Hospital admissions for COVID-19 increased by almost 92% between the last week in July 2023 and the last week in August 2023, according to figures published by the Centers for Disease Control and Prevention (CDC). It is worth noting that this time last year, the numbers were double what they are now. However, it is important to acknowledge that the virus is still evolving. Demand for services may be unpredictable over the coming months, so providers will need to position their teams to adapt to changing patient volumes and staff absences. Additionally, seasonal flu vaccination programs are underway, putting extra pressure on patient access. Now is the perfect opportunity for healthcare providers to reassess and streamline patient intake processses. This article looks specifically at how online scheduling for patients can help providers prepare for the unexpected this fall.
Rethinking patient intake
Online scheduling helps providers create a more efficient patient access experience by allowing patients to schedule appointments from home, instead of by phone or in person. It's more convenient for patients, limits exposure to infection and reduces the administrative burden on front office staff.
Understandably, some providers without online scheduling software in place may worry about implementing new tools during the busiest time of year. They may see it as a "nice to have" to deploy when demand is more stable. But this is a false economy: any time saved by postponing the switch to online scheduling will be lost to costly inefficiencies over the hectic winter period. It's crucial to start the process now, before the stress hits.
In a 2022 evaluation of self-scheduling processes at the Mayo Clinic, the authors describe themselves as "fortunate to have the self-triage and self-schedule process in place during the unanticipated surge of COVID variant omicron in the winter of 2021-2022." The organization saw utilization of self-scheduling for COVID-19 tests increase from 4% of appointments booked in December 2020 to 44% in January 2022, saving thousands of hours of staff time, reducing no-shows and streamlining the patient experience.
Get more benefits from online scheduling with a tailored approach
Switching to online scheduling doesn't have to be complicated. To simplify implementation, providers should focus on how online scheduling can support their organization's specific operational challenges and goals. Choosing a solution that integrates with existing practice management and hospital information systems will also ensure implementation is as frictionless as possible.
Here are a few examples of ways to maximize the benefits of online scheduling for their organization:
Create screening questionnaires to manage demand

Screening questionnaires can be given to patients as soon as the log in to book appointments for specific services. Their answers can then be used to determine the appropriate appointment type and guide patients to their next step quickly and efficiently. Clinical needs, billing requirements, and patient preferences (such as the need for an accessible location or interpreter), can all be managed automatically.

It's an effective strategy to manage demand for high throughput and routine services that are less likely to need staff assessment, such as COVID-19 testing or flu vaccinations.

In the Mayo Clinic example, self-scheduling took just 3.1 minutes for asymptomatic patients, increasing to just 5.8 minutes for symptomatic patients who self-triaged with a screening questionnaire.

Use guided search to direct patients to virtual services

Online scheduling can also guide patients to appropriate and convenient services they may not otherwise have considered, such as virtual care. Virtual care proved its value at the height of the pandemic, and while utilization has levelled off, providers should not see this as a lack of appetite for digitally-enabled care among patients. In Experian Health's State of Patient Access survey 2023, 56% of patients said they wanted more digital options for managing healthcare. Respondents (particularly younger patients) listed mobile scheduling for telehealth appointments among their expectations of the digital front door.

The recent explosion in digital health companies offering at-home care solutions also speaks to patient demand for virtual services. Established providers should look to expand and promote their digital offerings, or risk losing their competitive edge. Leveraging the incumbent advantage is a move to make now, while new players are still finding their feet. One effective method to achieve this is by directing patients to existing virtual services through an online scheduling platform.

Eliminate walk-in traffic at urgent care centers

Urgent care centers are the 'doctor of choice' for many patients, with patient volumes increasing by 60% since 2019, according to the Urgent Care Association. If COVID-19 and seasonal flu cases collide over the winter, urgent care centers may become overwhelmed by patients with both infections. Urgent care center managers may want to consider switching to an appointment-only system, where appointments must be scheduled online or by phone. This helps reduce the number of in-person visits and walk-in traffic, which will not only help prevent spread of infection, but also contribute to a better patient experience.

Online self-scheduling also eases pressure on urgent care centers in another important way. Allowing patients to book their own appointments reduces the risk of cancellations and no-shows. This proactive approach prevents delays in care, effectively bridging gaps that can potentially escalate into costlier and riskier emergency situations.

Extend staffing capacity with real-time resource allocation

Experian Health's data shows that between June 2022 and June 2023, providers that used Patient Schedule saw an average of 40% of patients book appointments after hours, saving hours of administrative time. Efficiencies on this scale will be invaluable, should COVID-19 or seasonal flu cases trigger a rise in patient volumes and staff absences.

Patient Schedule automatically optimizes patient and provider capacity in real-time. Scheduling rules based on providers' calendars, appointment types and business needs are built into the platform, so that patients only see the available appointments based on those rules.

The tool gathers calendar inventory from across multiple providers for a comprehensive view of network capacity, to make even better use of available staff time. The calendar inventory can cover an entire care team, such as a physician, physician assistant and nurse practitioners. This frees up staff to focus on other administrative tasks and assist patients with additional needs.
Get ahead of winter pressure points with online self-scheduling
These are just a few examples of how providers can use online patient scheduling to zero in on their own operational priorities, make life easier for schedulers and patients, and ease pressure on services over the coming months.
Contact Experian Health today to explore self-scheduling options and immediately boost your service capacity.
Improve patient scheduling
Contact us
The post Benefits of online scheduling for patients as COVID-19 cases rise again appeared first on Healthcare Blog.