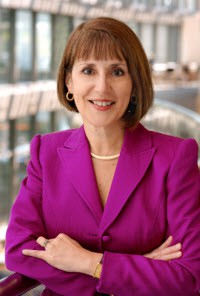 Denise Cardo, MD
Director, Division of Healthcare Quality Promotion
National Center for Emerging and Zoonotic Infectious Diseases
at the Centers for Disease Control and Prevention
The past two years have been an extraordinary time for the U.S. healthcare system and public health. Many healthcare facilities and healthcare workers were pushed to the brink—facing incredible hurdles during the COVID-19 pandemic, including increased patient caseload, staffing challenges, and other operational changes. As the pandemic unfolded, one thing became abundantly clear: the pandemic re-emphasized the critical importance of infection prevention and control in healthcare facilities in keeping patients and healthcare personnel safe.
Public health and the healthcare system need the tools to be better prepared when the next threat comes. And in many ways, the next threat is already here. During the COVID-19 pandemic, we saw spikes in antimicrobial-resistant infections (AR) and healthcare-associated infections (HAI), particularly in hospitals, and across pathogens that we had previously successfully reduced with our prevention efforts.
Because of the need to fill huge gaps in the preparedness pipeline to stop the spread of infections, CDC is building on decades of investments, partnerships, and knowledge to improve infection prevention and control activities across U.S. public health and the healthcare system.
Through the American Rescue Plan, CDC is already investing in the infrastructure needed to strengthen and sustain capacity to address COVID-19, learn from those who served on the public health and healthcare front lines, and ensure we are prepared for the next pandemic and addressing AR/HAI threats.
Improving public health capacity—CDC is collaborating with public health departments to build and sustain a robust public health workforce with specialized expertise in the prevention and control of infectious diseases in healthcare facilities; identify, address, and monitor healthcare-related disparities; and increase capacity to investigate outbreaks of healthcare-associated infections.
Increasing access to testing—CDC is increasing state and regional laboratory surveillance capacity through the Antimicrobial Resistance Laboratory Network to better identify emerging threats, such as antimicrobial-resistant pathogens like carbapenem-resistant Enterobacterales (CRE) and Candida auris.
Addressing health equity—CDC is collaborating with state health departments to identify, address, and monitor health disparities as well as assessing data sources for availability of equity-related variables that identify disparities in antibiotic prescribing (socioeconomic, insurance status, social vulnerability index, race/ethnicity, geographic) and incorporating these data in surveillance and analyses at the patient, facility, and community level.
Tailoring public health interventions for at-risk settings—CDC is funding nursing home and long-term care strike teams in health departments that will assist skilled nursing facilities, nursing homes, and other long-term care facilities respond to infectious diseases, including known or suspected COVID-19 outbreaks.
Providing public health with more data for action—CDC is investing in increased use of data and monitoring through the National Healthcare Safety Network and supporting state analyses of antibiotic use data to improve antibiotic prescribing across communities.
Innovating new public health prevention tools—CDC will continue partnering across public health, healthcare, academia, and other sectors to develop new prevention interventions and tools for infection prevention and control, including training resources, data applications, and other technical assistance tools.
Designing and implementing effective infection prevention and control training—Through Project Firstline, CDC is funding health departments to train and educate frontline healthcare staff through a unique collaborative of healthcare, public health, and academic partners. Regardless of a healthcare worker's previous training or educational background, training through Project Firstline will equip them with the infection control principles and protocols necessary to protect themselves, their facility, their family, and their community from infectious disease threats.
Through these collaborations and investments, CDC will continue to build a resilient public health and healthcare system in the United States with increased capacity for infection prevention and control. We have seen that the best preparedness we can have is to prevent infections in the first place. We have many tools we need to do the job, and we're dedicated to continuing to build a resilient system to stop these threats alongside all of our public health partners.