Colposcopy non-attendance following an abnormal cervical cancer screening result: a prospective population-based cohort study | BMC Women's Health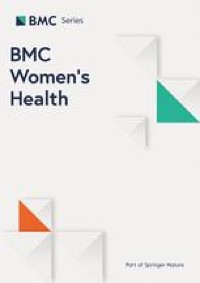 Maver PJ, Poljak M. Primary HPV-based cervical cancer screening in Europe: implementation status, challenges, and future plans. Clin Microbiol Infect. 2020;26(5):579–83.
Google Scholar 
Prendiville W, Sankaranarayana R. Colposcopy and Treatment of Cervical Precancer. IARC Technical Publication No. 45. Lyon, France: International Agency for Research on Cancer. 2017. Available from: https://publications.iarc.fr/Book-And-Report-Series/Iarc-Technical-Publications/Colposcopy-And-Treatment-Of-Cervical-Precancer-2017.
Leyden WA, Manos MM, Geiger AM, Weinmann S, Mouchawar J, Bischoff K, et al. Cervical cancer in women with comprehensive health care access: attributable factors in the screening process. J Natl Cancer Inst. 2005;97(9):675–83.
Google Scholar 
Doubeni CA, Gabler NB, Wheeler CM, McCarthy AM, Castle PE, Halm EA, et al. Timely follow-up of positive cancer screening results: a systematic review and recommendations from the PROSPR Consortium. CA Cancer J Clin. 2018;68(3):199–216.
Google Scholar 
Hillemanns P, Iftner T. New secondary prevention of cervical cancer in Germany starting in 2020. Onkologe. 2020;26(7):591–7.
Google Scholar 
Klug SJ, Taylor KJ, Scheidemann-Wesp U, Lautz D, Guther B, Potthoff P, et al. Participation in cervical cancer screening in Germany. Prev Med. 2010;51(5):431–2.
Google Scholar 
Tanaka LF, Schriefer D, Radde K, Schauberger G, Klug SJ. Impact of opportunistic screening on squamous cell and adenocarcinoma of the cervix in Germany: A population-based case-control study. PLoS ONE. 2021;16(7): e0253801.
Google Scholar 
Marquardt K, Buttner HH, Broschewitz U, Barten M, Schneider V. Persistent carcinoma in cervical cancer screening: non-participation is the most significant cause. Acta Cytol. 2011;55(5):433–7.
Google Scholar 
Jordan J, Arbyn M, Martin-Hirsch P, Schenck U, Baldauf JJ, Da Silva D, et al. European guidelines for quality assurance in cervical cancer screening: recommendations for clinical management of abnormal cervical cytology, part 1. Cytopathology. 2008;19(6):342–54.
Google Scholar 
Landy R, Mathews C, Robertson M, Wiggins CL, McDonald YJ, Goldberg DW, et al. A state-wide population-based evaluation of cervical cancers arising during opportunistic screening in the United States. Gynecol Oncol. 2020;159(2):344–53.
Google Scholar 
Spence AR, Goggin P, Franco EL. Process of care failures in invasive cervical cancer: systematic review and meta-analysis. Prev Med. 2007;45(2):93–106.
Google Scholar 
Murphy J, Varela NP, Elit L, Lytwyn A, Yudin M, Shier M, et al. The organization of colposcopy services in Ontario: recommended framework. Curr Oncol. 2015;22(4):287–96.
Google Scholar 
Campari C, Fedato C, Iossa A, Petrelli A, Zorzi M, Anghinoni E, et al. Cervical cancer screening in immigrant women in Italy: a survey on participation, cytology and histology results. Eur J Cancer Prev. 2016;25(4):321–8.
Google Scholar 
Carrillo T, Montealegre JR, Bracamontes CG, Scheurer ME, Follen M, Mulla ZD. Predictors of timely diagnostic follow-up after an abnormal Pap test among Hispanic women seeking care in El Paso, Texas. BMC Womens Health. 2021;21(1):11.
Google Scholar 
Collier R, Quinlivan JA. Domestic violence is a leading risk factor in default from colposcopy services. J Obstet Gynaecol Res. 2014;40(6):1785–90.
Google Scholar 
Douglas E, Wardle J, Massat NJ, Waller J. Colposcopy attendance and deprivation: a retrospective analysis of 27,193 women in the NHS Cervical Screening Programme. Br J Cancer. 2015;113(1):119–22.
Google Scholar 
Elit L, Krzyzanowska M, Saskin R, Barbera L, Razzaq A, Lofters A, et al. Sociodemographic factors associated with cervical cancer screening and follow-up of abnormal results. Can Fam Physician. 2012;58(1):e22-31.
Google Scholar 
Green LI, Mathews CS, Waller J, Kitchener H, Rebolj M, Committee THPS. Attendance at early recall and colposcopy in routine cervical screening with human papillomavirus testing. Int J Cancer. 2021;148(8):1850–7.
Google Scholar 
Miller SM, Tagai EK, Wen KY, Lee M, Hui SA, Kurtz D, et al. Predictors of adherence to follow-up recommendations after an abnormal Pap smear among underserved inner-city women. Patient Educ Couns. 2017;100(7):1353–9.
Google Scholar 
Ogilvie GS, Shaw EA, Lusk SP, Zazulak J, Kaczorowski JA. Access to colposcopy services for high-risk Canadian women: can we do better? Can J Public Health. 2004;95(5):346–51.
Google Scholar 
Sharp L, Cotton S, Thornton A, Gray N, Cruickshank M, Whynes D, et al. Who defaults from colposcopy? A multi-centre, population-based, prospective cohort study of predictors of non-attendance for follow-up among women with low-grade abnormal cervical cytology. Eur J Obstet Gynecol Reprod Biol. 2012;165(2):318–25.
Google Scholar 
Fish LJ, Moorman PG, Wordlaw-Stintson L, Vidal A, Smith JS, Hoyo C. Factors associated with adherence to follow-up colposcopy. Am J Health Educ. 2013;44(6):293–8.
Google Scholar 
Eggleston KS, Coker AL, Das IP, Cordray ST, Luchok KJ. Understanding barriers for adherence to follow-up care for abnormal pap tests. J Womens Health. 2007;16(3):311–30.
Google Scholar 
Buick C, Murphy KJ, Howell D, Metcalfe K. Understanding the role of oncogenic human papillomavirus (HPV) status on adherence behaviors among women with abnormal cervical cytology. BMC Womens Health. 2021;21(1):29.
Google Scholar 
Swancutt DR, Greenfield SM, Luesley DM, Wilson S. Women's experience of colposcopy: a qualitative investigation. BMC Womens Health. 2011;11:11.
Google Scholar 
Young A, Cotton S, Cruickshank ME. Information needs of young women vaccinated against HPV attending colposcopy: a qualitative study. BMC Womens Health. 2018;18(1):200.
Google Scholar 
Liang LA, Einzmann T, Franzen A, Schwarzer K, Schauberger G, Schriefer D, et al. Cervical cancer screening: comparison of conventional Pap smear test, liquid-based cytology, and human papillomavirus testing as stand-alone or cotesting strategies. Cancer Epidemiol Biomark Prev. 2021;30(3):474–84.
Google Scholar 
Radde K, Gottschalk A, Bussas U, Schülein S, Schriefer D, Seifert U, et al. Invitation to cervical cancer screening does increase participation in Germany: results from the MARZY study. Int J Cancer. 2016;139(5):1018–30.
Google Scholar 
Deutschen Gesellschaft für Gynäkologie und Geburtshilfe e. V. (DGGG). Interdisziplinäre S2k-Leitlinie für die Prävention, Diagnostik und Therapie der HPV-Infektion und präinvasiver Läsionen des weiblichen Genitale. AWMF-Leitlinien-Register. 2008 July 2008. Report No.: AWMF 015/027. [Accessed on 24 June 2021]. Available from: https://www.ag-cpc.de/wp-content/uploads/2018/07/015-027_S2_IDA_Praevention__Diagnostik_und_Therapie_der_HPV-Infektion_und_praeinvasiver_Laesionen_des_weiblichen_Genitale_06-2008_09-2012.pdf.
Bennetts A, Irwig L, Oldenburg B, Simpson JM, Mock P, Boyes A, et al. PEAPS-Q: a questionnaire to measure the psychosocial effects of having an abnormal pap smear. Psychosocial effects of abnormal Pap smears questionnaire. J Clin Epidemiol. 1995;48(10):1235–43.
Google Scholar 
Shinn E, Basen-Engquist K, Le T, Hansis-Diarte A, Bostic DS, Martinez-Cross J, et al. Distress after an abnormal Pap smear result: scale development and psychometric validation. Prev Med. 2004;39(2):404–12.
Google Scholar 
Schomaker M, Heumann C. Model selection and model averaging after multiple imputation. Comput Stat Data Anal. 2014. https://doi.org/10.1016/j.csda.2013.02.017.
Google Scholar 
Rebolj M, Lynge E. Incomplete follow-up of positive HPV tests: overview of randomised controlled trials on primary cervical screening. Br J Cancer. 2010;103(3):310–4.
Google Scholar 
Benard VB, Lawson HW, Eheman CR, Anderson C, Helsel W. Adherence to guidelines for follow-up of low-grade cytologic abnormalities among medically underserved women. Obstet Gynecol. 2005;105(6):1323–8.
Google Scholar 
Beckmann MW, Quaas J, Bischofberger A, Kämmerle A, Lux MP, Wesselmann S. Establishment of the certification system "gynaecological dysplasia" in Germany. Geburtshilfe Frauenheilkd. 2014;74(9):860–7.
Google Scholar 
Wordlaw-Stinson L, Jones S, Little S, Fish L, Vidal A, Smith JS, et al. Challenges and recommendations to recruiting women who do not adhere to follow-up gynecological care. Open J Prev Med. 2014;4(3):123–8.
Google Scholar 
McBride E, Marlow LAV, Forster AS, Ridout D, Kitchener H, Patnick J, et al. Anxiety and distress following receipt of results from routine HPV primary testing in cervical screening: the psychological impact of primary screening (PIPS) study. Int J Cancer. 2020;146:2113–21.
Google Scholar 
de Bie R, Massuger L, Lenselink C, Derksen Y, Prins J, Bekkers R. The role of individually targeted information to reduce anxiety before colposcopy: a randomised controlled trial. BJOG. 2011;118(8):945–50.
Google Scholar 
O'Connor M, O'Leary E, Waller J, Gallagher P, Martin CM, O'Leary JJ, et al. Socio-economic variations in anticipated adverse reactions to testing HPV positive: implications for the introduction of primary HPV-based cervical screening. Prev Med. 2018;115:90–6.
Google Scholar 
Arbyn M, Smith SB, Temin S, Sultana F, Castle P. Detecting cervical precancer and reaching underscreened women by using HPV testing on self samples: updated meta-analyses. BMJ. 2018;363: k4823.
Google Scholar