Security guards and legal experts say a recent court case in which a patient was stopped from leaving a Perth hospital has highlighted the legal risks of detaining some people in hospital.
Key points:
A patient has been cleared of assaulting a hospital security guard
The court found he was being held at Sir Charles Gairdner unlawfully
Lawyers say the case has provided much-needed clarity on the issue
A man charged with causing grievous bodily harm to a hospital security officer was found not guilty, after the judge hearing the case told the jury it was unlawful to keep him there.
While patients can be detained under the Western Australian Mental Health Act, this was not the situation at Sir Charles Gairdner Hospital on January 28, 2021.
The patient in question was taken to the hospital after he passed out at the shops after drinking alcohol while on medication for a shoulder injury.
When he came to, he said he wanted to leave to "have a smoke" and walked out of the building, still wearing his hospital gown.
A 'code black' was issued, suggesting there was a threat to staff or patients or property, and five security guards responded.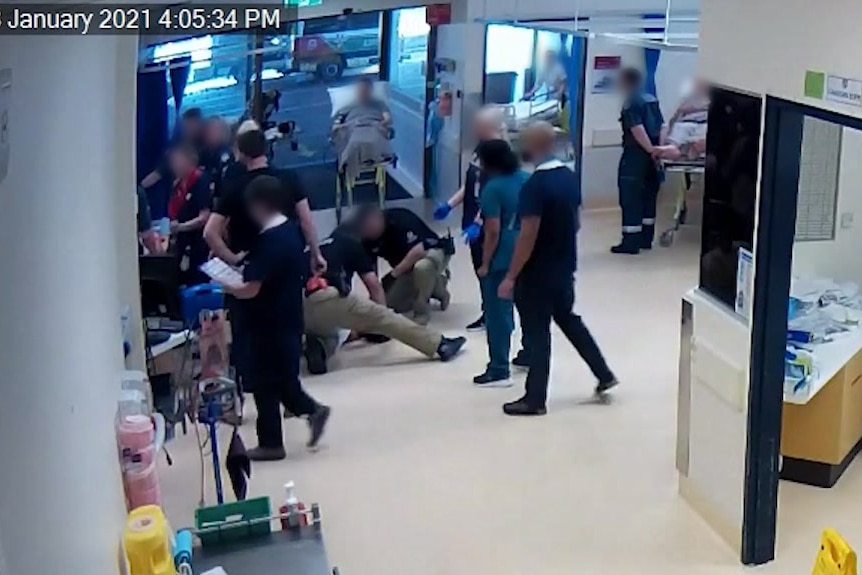 Security officers grabbed him and brought him back into the hospital.
Inside, the group fell to the floor, in a scene described by a witness as "arms and legs everywhere".
One of the guards suffered a fractured right ankle.
The prosecution alleged the patient had wrapped his leg around the guard's in a way that would cause injury.
The officer who was injured told the court nursing staff had informed him that while the man had been physically cleared, he had not been "psychologically cleared" to leave.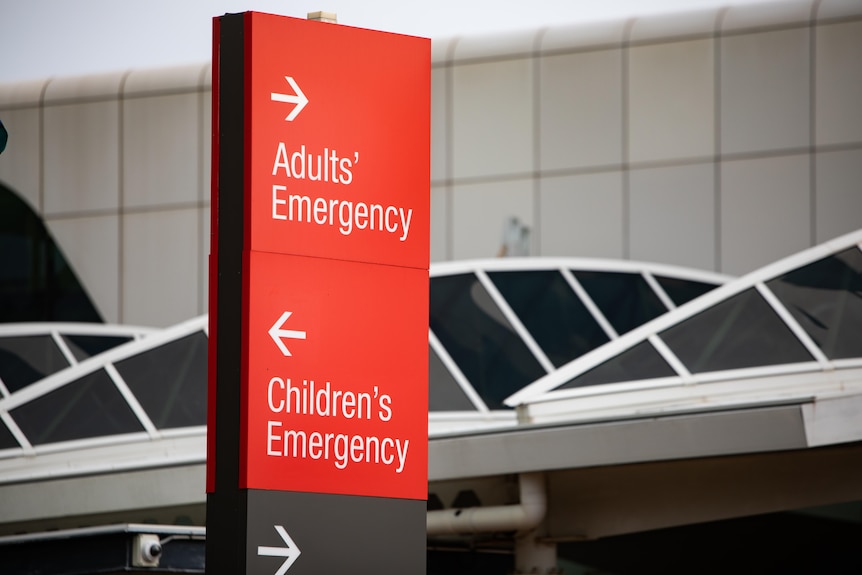 The man had been charged with causing grievous bodily harm and went to trial in October 2022.
His lawyer Jonathan Davies told the jury it was a "matter of false arrest".
He said his client was "strapped to a gurney in the emergency room where he was, against his will, subject to sedation for some hours and held overnight".
'No right to detain'
District Court Judge Linda Black raised concerns about the prosecution case in the absence of the jury.
"The use of force is predicated on a right to detain him," she said.
"There was no right to detain, therefore no right to use any force at all."
The prosecution case was that the man's actions were deliberate, while the defence case was essentially the restraint was wrongful, so he had every right to break free.
Addressing jury members before they retired to consider their verdict, Judge Black said the man was entitled to leave.
"He was unlawfully brought back into the hospital, and after force was unlawfully applied to him, he was then unlawfully detained and put onto a stretcher, and kept in hospital overnight."
Judge Black said nobody was suggesting the hospital staff acted with malice, and "no-one was deliberately trying to breach the accused man's rights".
But to reinforce her main point, she said, "the law is that he should have been allowed to leave".
"No one was allowed to touch him."
After deliberating for about 90 minutes, the jury found the man not guilty of causing grievous bodily harm, and he walked free from the court.
Lawyer John Hammond said the decision had cleared up a grey area.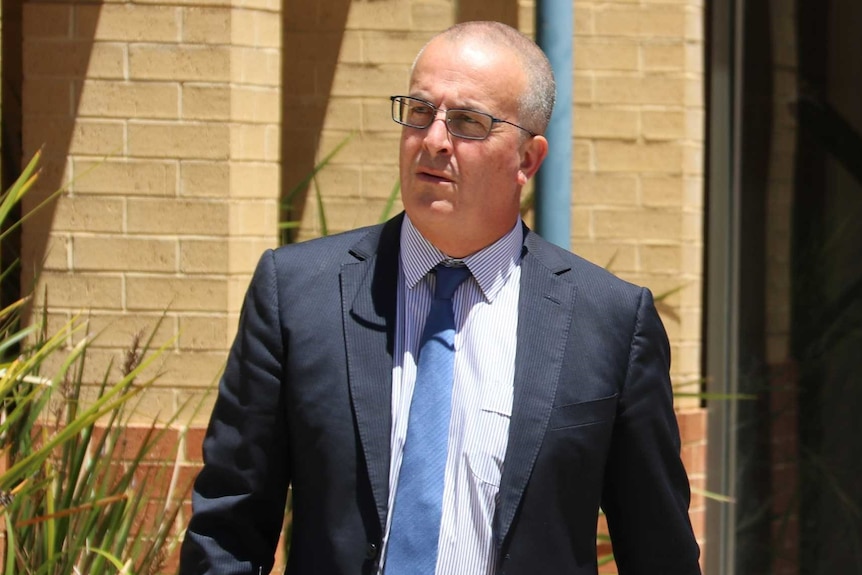 "Doctors, security guards and hospitals aren't allowed to grab someone physically and bring them back into the hospital," Mr Hammond said.
"So doctors and hospitals have to be very careful about how they deal with patients.
"This does lay it out in black and white, and it makes it very clear that security guards at hospitals, doctors, nurses cannot detain a patient by force or otherwise."
Officers back judge's call
Hospital security officers who have spoken to the ABC say Judge Black's comments highlighted their concerns.
The guards, who did not want to be identified, said doctors and nurses needed more training.
"They think they're doing the right thing but the law needs to be cleared up," one said.
"Are we indemnified if the doctor or the clinician makes the wrong call?"
Patients can be detained under the mental health act after a written order issued by a doctor or mental health nurse, but security officers say they were often being asked to hold patients without an order.
Another security guard said doctors and nurses were "terrified they'll be thrown under a bus" if they did not keep someone in hospital, fearing what might happen if they were released.
Lawyer Haydon Bawden said it was "common practice" to detain patients when he was a security guard at Royal Perth Hospital several years ago.
"There's a misconception in the department and amongst doctors that the principle of duty of care somehow authorises them to restrain and detain patients and that's just not the case," he said.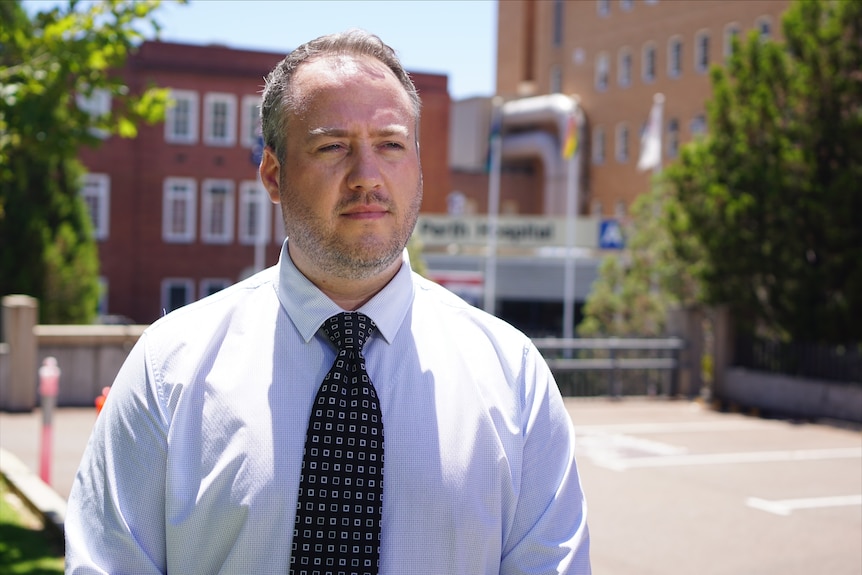 "There were occasions where the medical staff weren't really confident the person needed to be detained, they were just erring on the side of caution but that in itself was concerning because they really didn't have a belief that the person needed to be detained there.
"They just wanted to avoid a possible peril."
Security guards could be 'charged with assault'
Lawyer John Hammond said the implications for security guards in the future were grim if a patient was harmed.
"They could be charged with assault, so there's a criminal repercussion," he said.
"There could be a civil case for damages as a result of injuries caused.
"If the patient says 'I'm walking', the doctor, the hospital cannot stop the patient."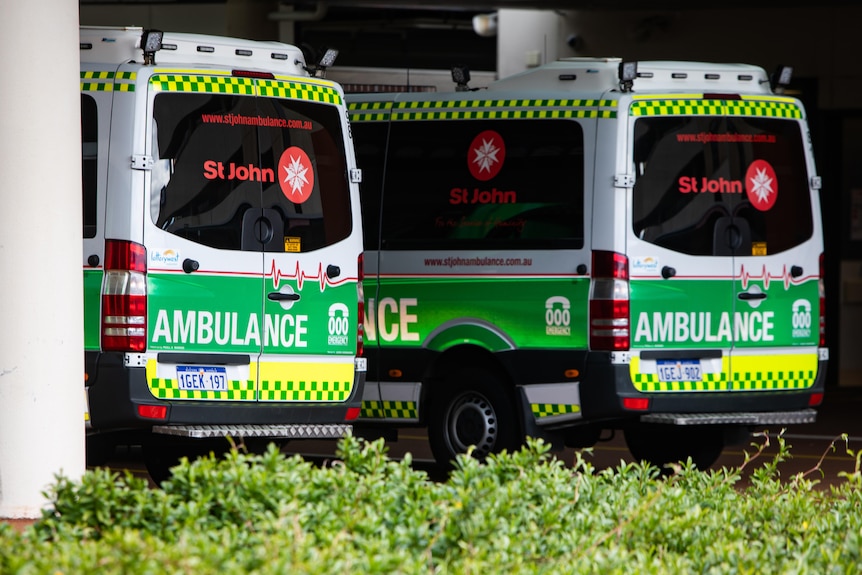 But Mr Hammond said security guards were well within the law to intervene physically when patients or attendees engaged in violence.
The ABC asked the Health Department about the implications of the case on policy, and whether there were concerns about Judge Black's comments.
A spokesperson said: "We take the safety and wellbeing of all those working in the WA health system very seriously, and appreciate that security officers do sometimes face challenging situations.
"Equally important is the safety and wellbeing of our patients."