iTunes | Spotify | Stitcher | Google
---

Download the transcript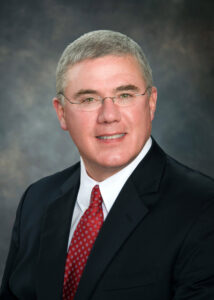 Utilization management is becoming a popular nonclinical position with high job satisfaction. But what is out there in the insurance sector for someone seeking a new challenge and continued advancement? Joining us for Episode 153 is Population Health specialist, Dr. Ian Hamilton Jr. A vascular surgeon with over 20 years of practice, Dr. Hamilton has found a rewarding career in the health insurance sector. He shares all about his journey and how others can attain this fulfilling position.
In this episode we're talking about:
Ian's journey, beginning as a vascular surgeon with a private practice
The first time our roads crossed in 2011
Leaving practice as a surgeon, and opportunities for reentry  
How insurance companies decide denials of service
High spend, high need areas such as diabetes, musculoskeletal, and behavioral healthcare
Who is a good fit for population health, and the necessary qualifications
Compensation, work-life balance, and satisfaction for this role
Links for this episode:
The Physician Transition Starter Kit – A "must have" when you're questioning your career path. This 25-page guide answers many of your questions about career transition, nonclinical options, and how to just get started.
Chart review – Chart review is a great way to use your medical knowledge, earn side income, and develop new skills. This guide includes more than 50 chart review companies and a sample email template for reaching out to recruiters.
Thank you for listening!
If you love the podcast, we'd LOVE a review:
Your positive review really helps other physicians find this podcast and increase the visibility. Click here for a video tutorial on how to leave a review. THANK YOU!!
If you'd like to share your thoughts on this episode:
Leave a comment or question below.
Send an email to Team@doctorscrossing.com with feedback or suggestions.
---
Other ways to enjoy the show:
The post Episode #153: Surgeon Finds Meaning In His Career in Population Health and Account Management appeared first on Doctor's Crossing.