Ramesh "Sunny" Balwani was convicted by a jury for his role in defrauding investors and patients as an executive of Theranos, receiving a considerably harsher verdict than the company's disgraced CEO Elizabeth Holmes.
Balwani was convicted by a federal jury in California on Thursday of all 12 counts centered on allegations that Theranos bilked investors with promises of its game-changing blood-testing technology. Balwani, who served as Theranos' chief operating officer, now faces a potentially heftier sentence after another jury delivered a split verdict for Holmes.
The most recent verdict convicted Balwani, 57, of two counts of conspiracy to commit wire fraud and 10 counts of wire fraud. Holmes, 37, was convicted in January on two counts of wire fraud and two counts of conspiracy to commit fraud. She was acquitted on four other counts of fraud and conspiracy.
"Once again, a jury has determined that the fraud at Theranos reached the level of a criminal conspiracy," the FBI's San Francisco office said in a press release posted to Twitter following the verdict.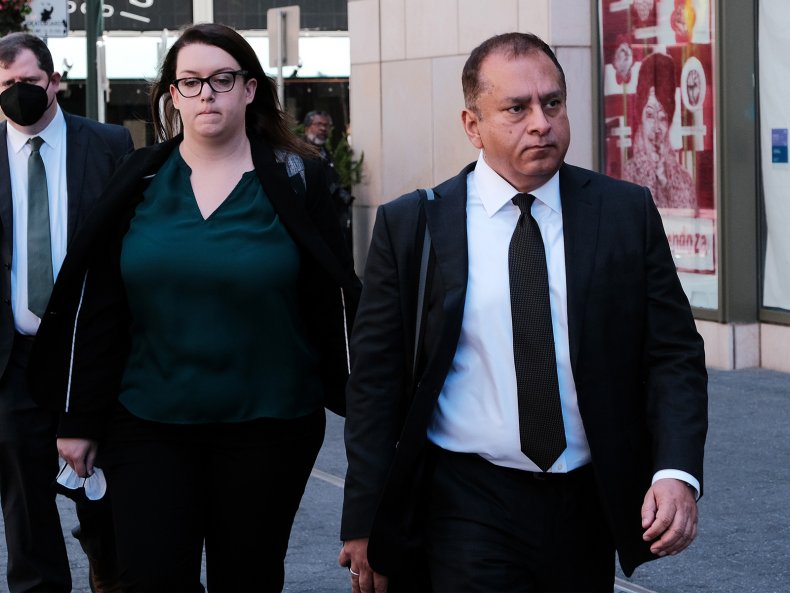 A key difference between the verdicts is that Holmes was acquitted of the conspiracy wire fraud count related to Theranos' scheme to defraud patients. Founded in 2003 by Holmes, Theranos was heralded in Silicon Valley for technology that promised to identify over 1,000 datasets from a single drop of blood, streamlining diagnosis and treatments for patients.
The company's technology never delivered on its promises, giving patients false diagnoses and leading them to pursue inappropriate treatments. In 2018, Theranos was shut down by federal regulators.
During Holmes' trial, jurors heard from patients who were given false diagnoses from Theranos. Brittany Gould testified that a Theranos blood-test indicated she was miscarrying when she was in fact pregnant, reports CNBC. Erin Tompkins also told jurors she received a false HIV diagnosis, according to CNBC.
It's not clear how the verdicts will play out in sentencing. Holmes is expected to be sentenced in September and Balwani in November.
"We are obviously disappointed with the verdicts," Jeff Coopersmith, attorney for Balwani, told Newsweek in an email. "We plan to study and consider all of Mr. Balwani's options including an appeal."
Each count of wire fraud and conspiracy carries a sentence of 20 years. The sentences faced by each defendant are expected to be served concurrently, instead of stacked on top of each other.
The U.S. Justice Department said earlier that both Holmes and Balwani face a maximum prison sentence of 20 years in prison and a fine of $250,000. Additionally, each could face restitution for each count of wire fraud and conspiracy they are convicted of.
Balwani's defense attempted to portray the entrepreneur as also having been duped by Holmes' false promises, and that he never made any money from Theranos. Prosecutors, however, argued Balwani was a close partner with Holmes, with whom he had a romantic relationship.