"It is the combination of the many improvements in detail that are advancing implant dentistry today"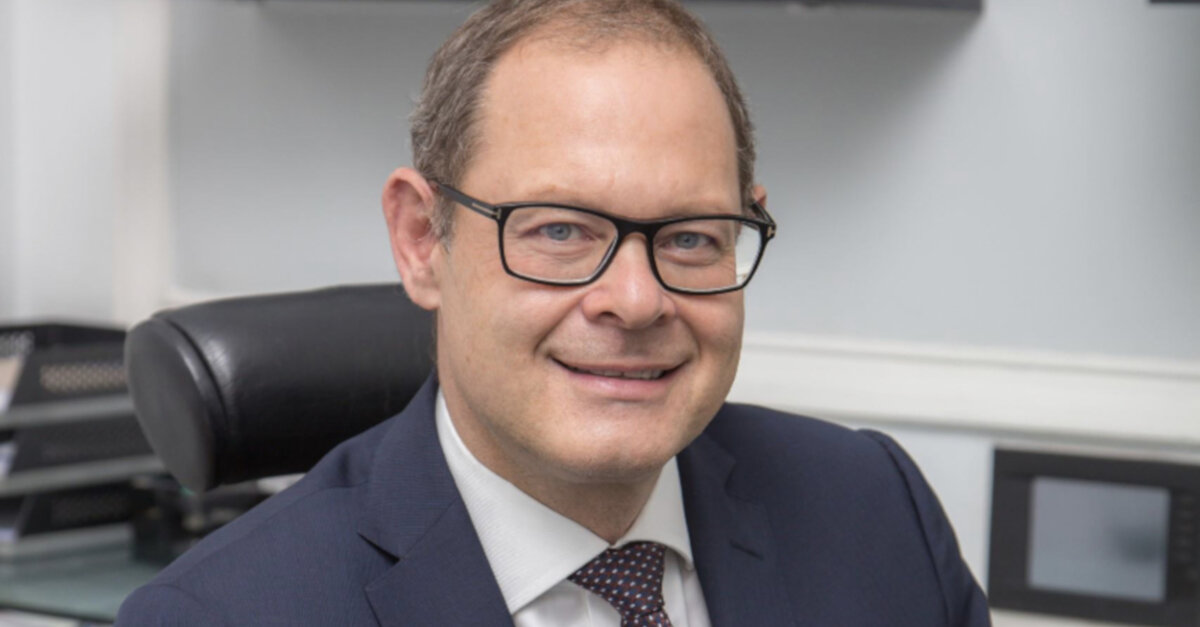 A specialist in implantology, Dr Michael R. Norton has dedicated a huge part of his life to disseminating knowledge on implant dentistry by publishing scientific research, lecturing internationally and offering courses on the subject. Owing to his enormous contribution to the field, he is highly respected among his peers and is considered one of the world's most renowned educators and researchers in implant dentistry. In this interview with Dental Tribune International, he spoke about topics such as digitisation and the benefits and limitations of a fully digital workflow, discussed Dentsply Sirona's upcoming Implant Solutions World Summit in Athens in Greece and talked about some of the implant systems available on the market, including the DS Prime Taper.
Dr Norton, DS World runs under the theme "The ultimate experience in digital dentistry". How is the event living up to this slogan in your opinion?
This is not my first time at a DS World event. The experience gets bigger and better each time. As someone who has been practising for over 30 years, I always feel excited when I see dental innovations, especially in implant dentistry and digital dentistry. I am thrilled to be here in Dubai and to give a lecture on the evolution of implants while focusing on the digital implant workflow. I am looking forward to attending the other sessions, learning from fellow experts and meeting my peers from the Middle East region. All that makes this weekend in Dubai a special experience!
Digitisation has been a trend in dentistry since the early 1980s. What have been the major achievements of digital dentistry regarding the simplification of workflows and the reduction in the number of technological and software options in dental practice?
Implants have changed very little over the past 30 years that I have been working with them. An exception is the EV connection, which was first introduced for the Astra Tech Implant System EV in 2014. However, this is now considered a stand-alone feature for the EV family of implants. The design provides six-position indexing for prefabricated abutments and seating in any rotational position for non-indexed abutments. It also offers a one-position-only asymmetric index for digital scanning and restoration with CAD/CAM abutments.
When we go beyond the implant itself, the evolution of surgical techniques and digital technology, such as CBCT, 3D scans and digital impressions, is significant. It would, therefore, make little sense to single out the one greatest achievement. Rather, it is the combination of the many improvements in detail that are advancing implant dentistry today. These include CAD/CAM technology and 3D printing and how they enable more efficient workflows and better patient care.
In your opinion as an expert in dental implantology, what are the advantages of a fully digital workflow in implant dentistry for the practitioner, the patient and the laboratory?
Standardised and digital workflows work intuitively over and over again. It makes a difference not having to rethink procedures every time. This applies to other medical disciplines as well. The results become more predictable and easier to plan. This also includes prosthetics which are produced in the dental laboratory.
Workflows driven by digital technology can result in higher accuracy, repeatability of processes and time savings. The DS PrimeTaper implant system by Dentsply Sirona, for example, is an illustration of this concept as it can easily integrate into a digitally driven workflow through the EV connection. This is beneficial for both the experienced implant practitioner and the clinician who is just embarking on the implant path.
Digital workflows also offer patient security. From the perspective of backward planning for restorations, digital treatment planning allows us to show the patients in advance what the result will look like and how we will get there. This improves patient acceptance enormously.
"Workflows driven by digital technology can result in higher accuracy, repeatability of processes and time savings."
What are the limitations of a digital workflow?
Interesting question! The implants of today are incredibly good. Assuming that success rates are in the 95–99% range and considering the statistical failure that usually occurs, there is only little room for improvement. Limitations, therefore, arise not so much from the implant itself but from the individual patient situation—clinical, ethical and financial. Therefore, it is important for us as dental practitioners to be constantly curious and open to learning in order to continuously improve the care we give to patients.
Events like DS World are a great opportunity to meet and learn from various experts and peers. Another great educational resource is DS Academy's Dental Implant Curriculum. It is a fully online, comprehensive and free tool that aims to inspire dental professionals to build and develop their clinical knowledge and digital skills in implant dentistry. I lead one of the courses on implant design and osseointegration. Whether one is new to implant dentistry or has had many years of experience, there is a suitable course level with interesting topics and practical advice.
You are the scientific co-chair of Dentsply Sirona's upcoming Implant Solutions World Summit together with Dr Tara Aghaloo. What attracted you to take this position?
I am passionate about dentistry and very interested in scientific knowledge. After all, the results gained from the research show me which materials and methods I can use to treat my patients safely and with long-term success. By chairing the scientific programme, Tara and I are able to select what topics we want to talk about at the summit and also which researchers or lectures we want to listen to. That is a great honour and is a responsibility that I am delighted to take on.
Why is this event a must-attend for dental implant professionals and those seeking to learn more about Dentsply Sirona's products and solutions? What can they expect to take away from the event?
There are three reasons for the importance of the event. Firstly, we will be presented with a truly challenging scientific programme. In addition to master classes, there will be presentations by renowned speakers who will talk about their research and experiences. Secondly, we will be dealing with forward-looking topics and technologies that will help us in our daily work. Thirdly, we will meet face to face again and exchange ideas on the best treatment approaches. And a bonus is that the venue is highly appealing. We'll meet at the home of civilisation, where science began, and have a chance to network and socialise.
What are you personally looking forward to on the scientific agenda?
I am looking forward to a programme full of science, literature, documentation and technology dealing with particular aspects of the digital dentistry world.
I am very excited about leading the panel discussion with Dr Aghaloo. This will be similar to the concept I tried at my Los Angeles meeting for the Academy of Osseointegration in 2018. It was a great success, and I think the key to that success was its spontaneity. Essentially it is a panel of experts "chewing the fat" over topics of great importance. I would like to think it is like a chat show where the audience is listening to a conversation between celebrities.
The summit is an excellent networking opportunity for implant professionals. How has this community influenced your career over the years?
I have worked in my dental clinic in London for 30 years, specialising in implant dentistry. I have personally experienced the development of this community and certainly contributed to it—through my research, association activities, congresses and workshops. To exchange ideas, to show best practices and to keep up to date with the latest status of treatment concepts—that is essential for me and a great motivation for my work in the practice.
You were one of the first clinicians to work with Dentsply Sirona's PrimeTaper implant system. What has your experience with it been like?
I was privileged to place the very first PrimeTaper implants. My initial experience has been very promising. The implant is easy to insert. This is in part due to the simplified drilling protocol but even more due to the apical thread design. The implant proves to be stable even if the patient's bone situation is not optimal. It also shows that immediate implant placement, including a temporary restoration in occlusion, works. Digital impression taking, digital treatment planning, CAD/CAM-supported fabrication of the temporary restorations—all these are important factors that help to achieve an aesthetic result already at this stage. From my point of view, DS PrimeTaper is an asset for any dentist working with implants.
How does PrimeTaper compare with other implant systems?
Of course, there are many excellent implants on the market, and Dentsply Sirona has some of the best in its portfolio. DS PrimeTaper is a step forward in that it makes things even easier, faster and therefore more efficient, both clinically and economically, especially for immediate extraction and insertion. The treatment experience for the patient thus becomes better with an enhanced functional and aesthetic outcome in a shorter period.
If you had to explain to a colleague why DS PrimeTaper is a good choice, what would you say? What convinced you about PrimeTaper?
The DS PrimeTaper implant system enables optimised implant treatment for many indications. It delivers desired primary stability at placement, particularly on an immediate basis. This new system provides an efficient handling experience and is supported by a seamless digital workflow. The results with DS PrimeTaper speak for themselves.