OU researcher helps develop potentially nontoxic gynecologic cancer treatment approved for human trials | News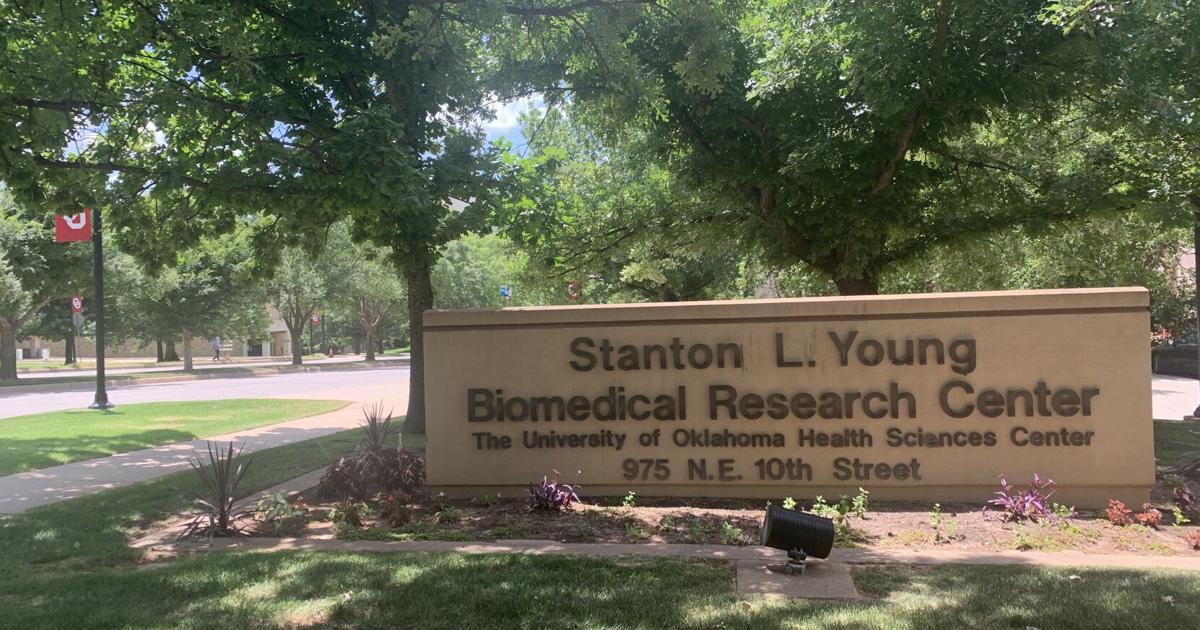 A potential nontoxic gynecologic cancer treatment developed by an OU researcher was approved for human trials this summer.
Doris Benbrook has studied potential cancer treatments for the past two decades at OU. This year, a drug called SHetA2 will be moving into phase one of human trials for the treatment of gynecologic cancer. In preliminary testing, the drug showed to be a completely nontoxic, orally-administered alternative to current treatment methods, such as chemotherapy.
When Benbrook was younger, she said she was a "poor student." She didn't pay attention in class nor did she do her homework consistently. However, she was naturally curious about the way the world works. Shortly before high school, she decided she wanted to go into research. Her grades rapidly improved.
"The science kept me going," Benbrook said.
Benbrook and her family came to OU in 1991. Her husband had wanted to stay at home with their child, and Oklahoma had an economy that could support a single-income household at the time, she said. 
Benbrook immediately dedicated her time to studying potential cancer treatments when she arrived. She found mentors to help her write grant proposals and quickly began studying potential drugs. Her goal was to find something that did not cause side effects.
Early in her studies, she worked with K. Darrell Berlin of Oklahoma State University's Department of Chemistry. Together, they studied a variety of proteins for the relationship between effectiveness and toxicity. Unfortunately, their initial research was not successful.
"The toxicity went right along with the efficacy, and we couldn't separate that," Benbrook said.
In response, Berlin developed flexible heteroarotinoids, or Flex-Hets, which allowed for more manipulation of the structure of the proteins. His and Benbrook's goal was to figure out how the different Flex-Het compounds worked. However, Berlin quickly began providing Benbrook with more compounds than she had the funding to study.
To better use their time, they decided to flip the script. Instead of focusing on how the compounds functioned, they began searching for compounds that worked. 
This method brought them to SHetA2. The compound showed to be capable of preventing cancer cells from continuing to grow while also shrinking tumors.
"We weren't just inhibiting growth," Benbrook said. "We were killing (cancer) cells."
Once they had identified SHetA2, they were able to investigate how the protein functioned. The compound binds to mortalin, a protein that, when in abundance, leads to an increased number of cells while inhibiting cell death. By binding to mortalin, SHetA2 allows proteins that cause cell death to be released.
"When I looked at how the proteins worked, it was like finding a puzzle piece that was missing," Benbrook said.
Soon after the discovery, Benbrook began to face new challenges for her research. While she expected funding issues and tests of her patience, she was not prepared for a particular issue involving the drug's name.
"It hadn't occurred to me that … it sounded like a swear word," Benbrook said, laughing.
Other names were proposed, such as OK1 to demonstrate how the drug was "designed and synthesized and conceived" in Oklahoma, but none were able to surpass SHetA2. 
One roadblock Benbrook did expect was bureaucracy. She said she grew frustrated at times with the grants she had to write and edit repeatedly and how often she had to sit in meetings to defend her research.
"What I love is the science," Benbrook said. "(The bureaucracy) takes me away from it. It also takes me away from the students."
Benbrook's lab often has graduate students working in it, helping her study the different compounds Berlin sends her and find which ones work best. She said she loves working with students, particularly because of how excited they get.
"Students play a big role in research like this," Benbrook said.
Another key component of Benbrook's research will come from the patients that take part of phase one of human trials, which will focus on the toxicity levels of the drug. While Benbrook is excited about the start of the trials, she is hesitant to provide potential patients "false hope." 
The trial will focus on patients who have gynecologic cancer. In order to qualify, they must have "failed upfront therapy." For ovarian cancer, that usually means that surgery and chemotherapy did not succeed in treating their cancer. However, the patients must also be healthy enough to handle the blood draws required to study the how SHetA2 affects the human body.
Because the drug is taken orally, it is easier to administer than other treatments, Benbrook said. While they cannot ship the drug across state or international borders, patients can come to Oklahoma to take the initial pill, stay in a nearby hotel for observation for 24 hours, then take the rest of the bottle home. 
The patients will only come back around once a month for checkups, Benbrook said. It is planned for the trial to last for one to two years with around 25 patients participating. 
"These patients have been through so much," Benbrook said. "I just want to improve their quality of life."
After phase one, Benbrook hopes to begin testing SHetA2 for a more long-term goal: cancer prevention. She said the drug, particularly when paired with one or two other compounds, shows promise as a preventative for cancer growth and kidney damage. Because the drug is oral, it would also be more widely available than some current preventatives, Benbrook said.
"But first, we have to show it works, that it's nontoxic," Benbrook said. "Everything is depending on this first in-human clinical trial."