by Paulick Report Staff||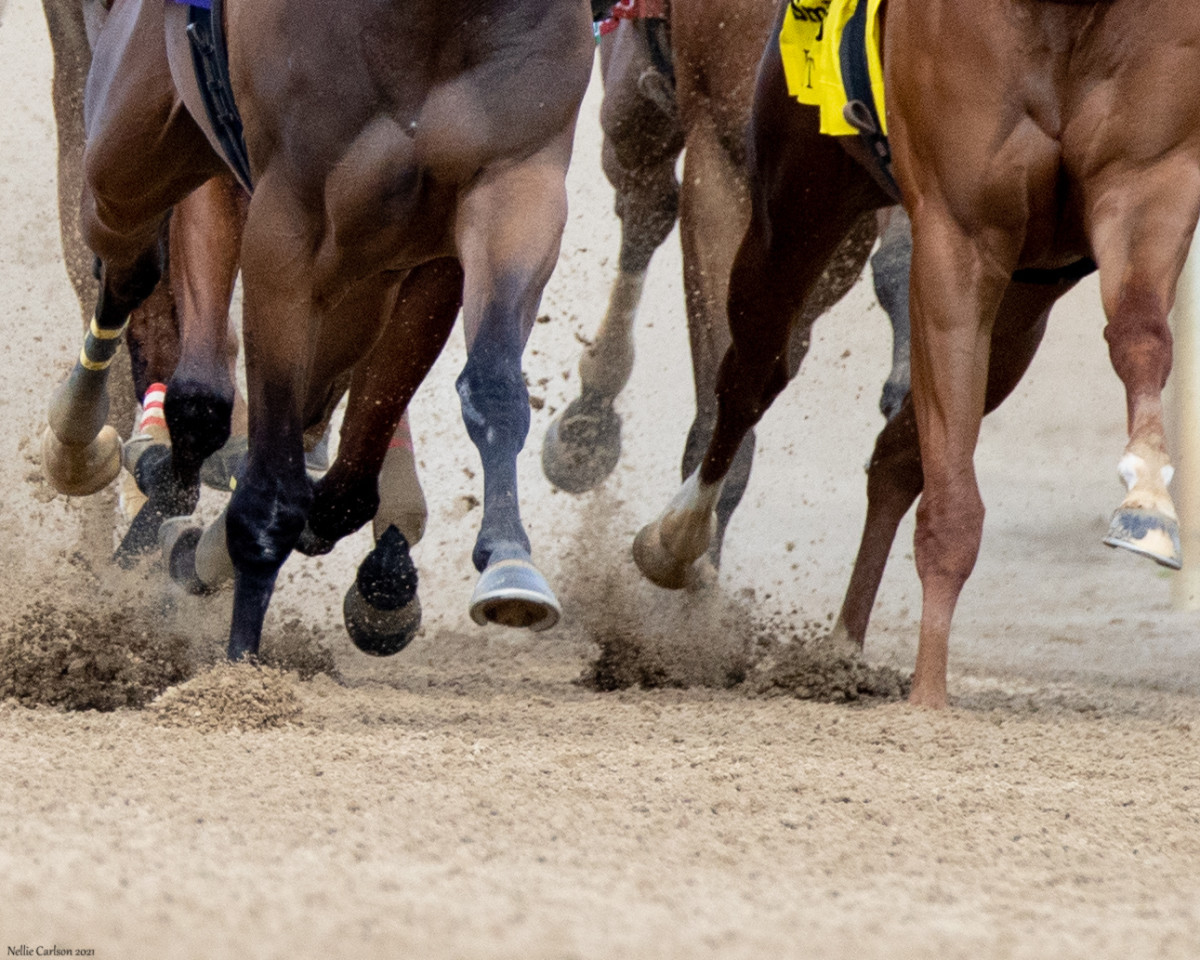 When racehorses begin their under-saddle training, they may develop tiny stress fractures that lead to new bone formation in their cannon bones. Commonly called "bucked shins," this condition occurs in about 70 percent of young racehorses and can lead to pain and training delays. 
Although the condition can be diagnosed using X-rays, CT scans or MRIs are required to determine the severity of injury. These modalities are expensive to use and difficult to do in the field. 
Led by Dr. Kazuki Miyashita, researchers in Japan have found that the severity of bucked shins can be diagnosed using a tool often used to study osteoporosis in humans: axial transmission.
In this modality, the ultrasound emitter and receiver are placed on the skin to induce and measure wave velocities to help determine the extent of the disease. Diagnosing the condition early can allow a trainer to lighten the horse's training load or rest the horse completely until it has healed.
To determine if ultrasound was capable of diagnosing bucked shins, the scientists created a three-dimensional model of the metacarpal bone of a racehorse with varying degrees of bucked shin. Each model was based on CT measurements of an actual racehorse bone affected by the condition. 
The team then simulated ultrasonic wave propagation along the bone. They found both fast and slow wave components, depending on whether the waves were traveling over irregular bone. The waves became much faster when traveling over areas of bone that were not smooth, indicating that the horse had bucked shins. The larger the areas of bucked shin, the more variation in the fast waves.
The researchers conclude that using ultrasound devices to determine whether a horse has bucked shins is feasible. 
Read more at HorseTalk.