*articles contain affiliate links*
Comfortable shoes for nurses are a must for standing all day and offer ample support for all types of feet. Providing the ideal blend of style and comfort, Kuru nursing shoes give unbeatable support and comfort so you feel good while caring for patients on long shifts.
Ask any nurse who just finished a 12-hour shift, and they will all tell you that wearing well-made, supportive, comfortable shoes is a must for the job. In addition, many healthcare facilities have requirements regarding shoe colors to match uniforms as well as safety standards that must be met.
In short, not just any shoe will do when it comes to nursing.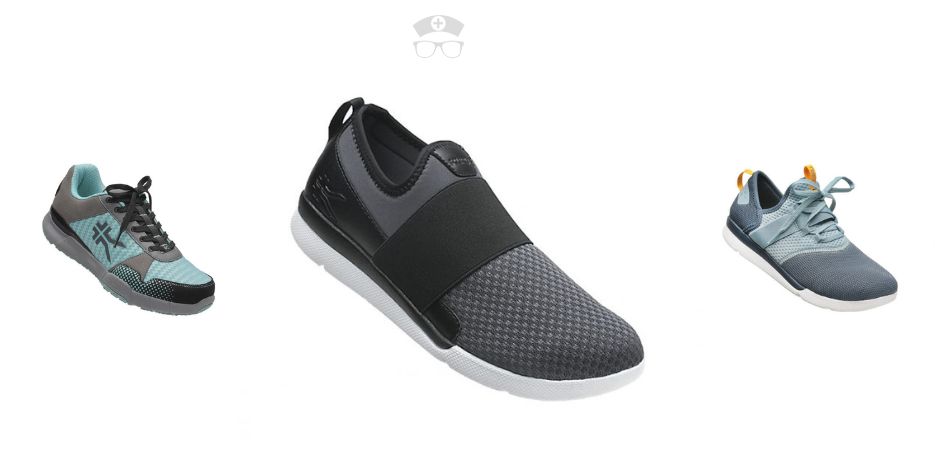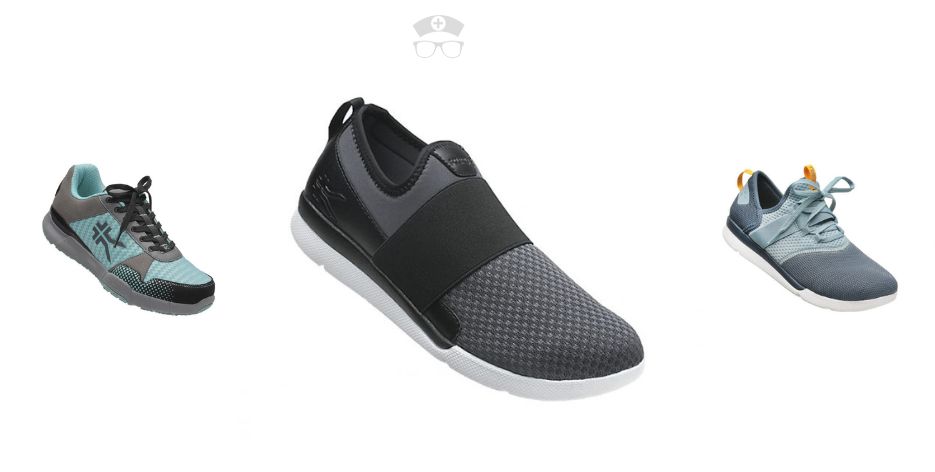 Unfortunately, when most people think of nursing shoes, they think of the unattractive clunky shoes of years past. Fortunately, now shoe companies have recognized the need for nursing shoes that provide attractive functionality.
One of my favorite nursing shoe companies, Kuru, makes terrific shoes that are both supportive and cute. 
Originally designed for people who have problems with plantar fasciitis, flat feet, and other types of foot pain, Kuru shoes feature cutting-edge KURUSOLE technology to hug your heels and keep them aligned, so you receive better support to reduce pain.
In other words, they'll get you through a long shift without pain!
You can find Kuru nursing shoes in a variety of styles for both men and women.
Kuru Nursing Shoes: Comfortable Shoes For Nurses
Combining art with science, this orthopedic shoe brand uses innovative design to create the most comfortable shoes for nursing (or anyone dealing with pain). You can find a variety of shoe styles to cover all areas of life, including sneakers, boots, sandals, and more. After a week of work, you can slip on a pair of Kuru sandals for an evening out having fun!
In addition to the KUROSOLE technology, there are several other things I love about these shoes too, including:
Large selection of styles and colors to match any uniform requirements and casual clothing too.
Ability to buy according to the type of pain you're experiencing.
100% free shipping, returns, and exchanges in the US.
The company has a program called Kuru Cares through which it donates a portion of its sales to charities focused on education, health and well-being, economic development, and environmental causes.
Are Kuru Nursing Shoes Worth The Cost?
Kuru shoes aren't the most expensive shoe out there, but they aren't cheap either. One thing I've learned (the hard way) over the years, is that it's 100% worth investing in my feet since I'm on them so much throughout the day. By investing in my feet, I also invest in my knees and my back to keep all of these key areas supported. If I'm going to pay more for a pair of shoes, I want to make sure that the investment is worth it.
I personally think that the Kuru shoe design is incredible. I love these shoes. They are roomier than Bala and feel supportive in the right places and have a soft cushioned feel. Wearing a pair of Kuru nursing shoes at work all day makes my day easier and more enjoyable. So, yes, I DO think they are worth the extra expense.
Are Kuru sneakers good for plantar fasciitis?
As someone who has suffered from plantar fasciitis in the past, I know firsthand just how painful it is. Standing on my feet all day causes stabbing pain excruciating enough that I can barely walk by the time I get home.
The KURUSOLE technology is specifically designed to relieve foot pain and protect your foot's natural cushioning. Experts claim (and my own experience agrees) that these shoes do help those who suffer from plantar fasciitis.
Where can I buy Kuru shoes?
The best place to buy Kuru shoes online is through the Kuru website. There, you can find the best selection of shoes, but if you become a newsletter subscriber, you'll be eligible to win free shoes in the weekly giveaway.
What's more, you can take advantage of their free shipping, returns, and exchanges policy to give you peace of mind that you're getting exactly what you want. And if that's not enough, they even offer a money-back guarantee if you just aren't happy.
The Best Kuru Shoes For Nurses
If you're feeling as intrigued as I was about these shoes, here are the most comfortable shoes for nurses – Kuru nursing shoes edition.
Kuru Quantum Sneakers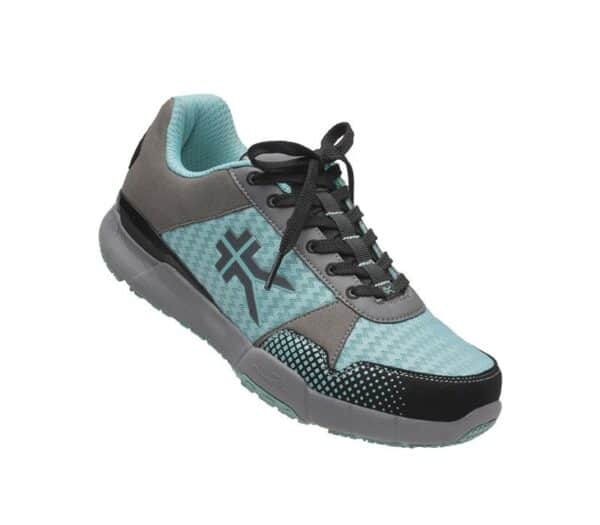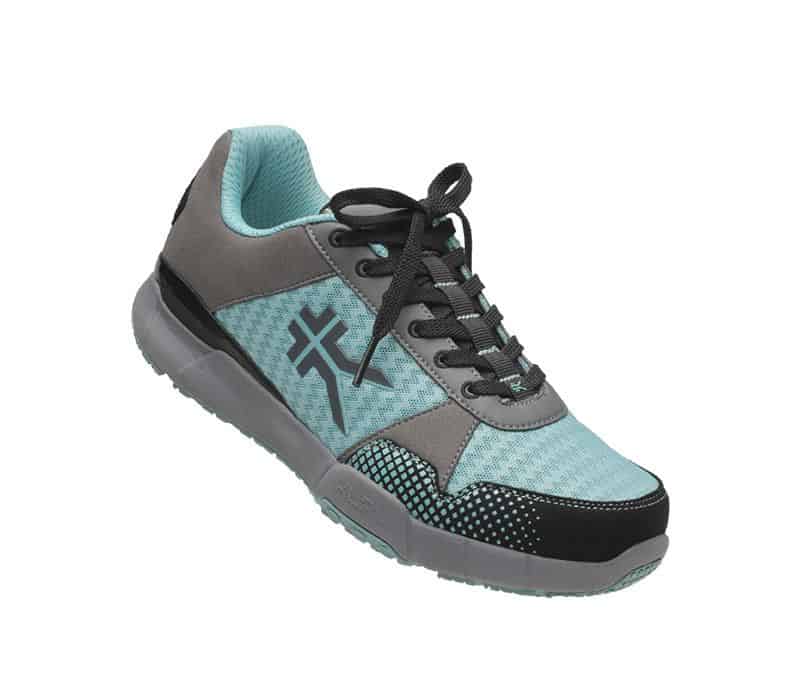 Check Price
The Quantum may look like a casual sneaker, but it really delivers on versatility and comfort. With a generous toe box and the KURUSOLE, this lightweight moisture-wicking shoe will help improve posture and foot alignment while the rubber outsole provides no-slip traction.
Take Charge of Your Nursing Career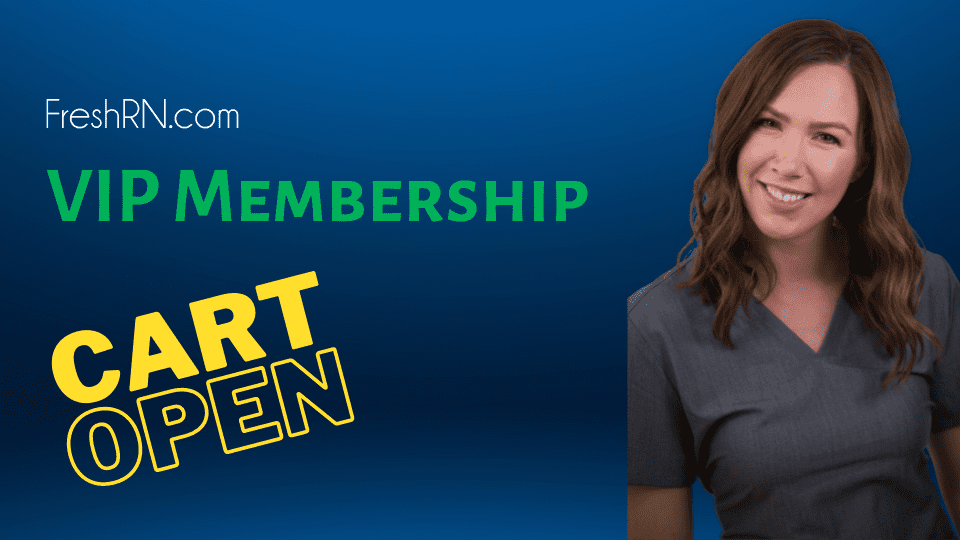 Your first year as a nurse is daunting. You need someone in your corner telling you what your managers really need from you, helping you learn to interact with your preceptor, and really just manage your life. Find all that an more with the FreshRN VIP – Membership.
I'm Ready to Thrive
Comfort is the word of the day when it comes to the Kuru Quantum, which is why this shoe is such a good fit for nursing.
Kuru Atom Sneakers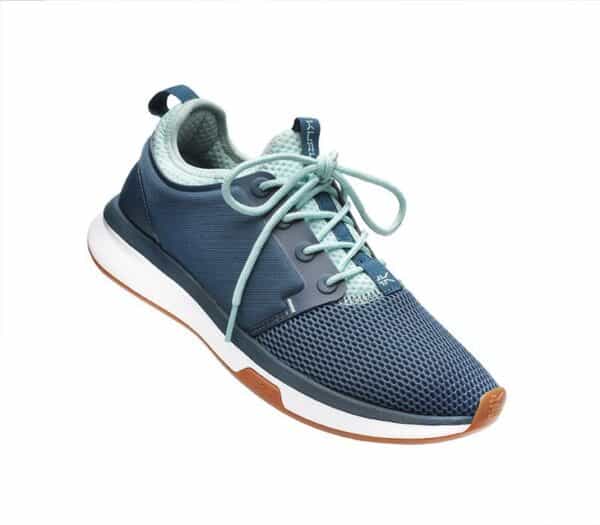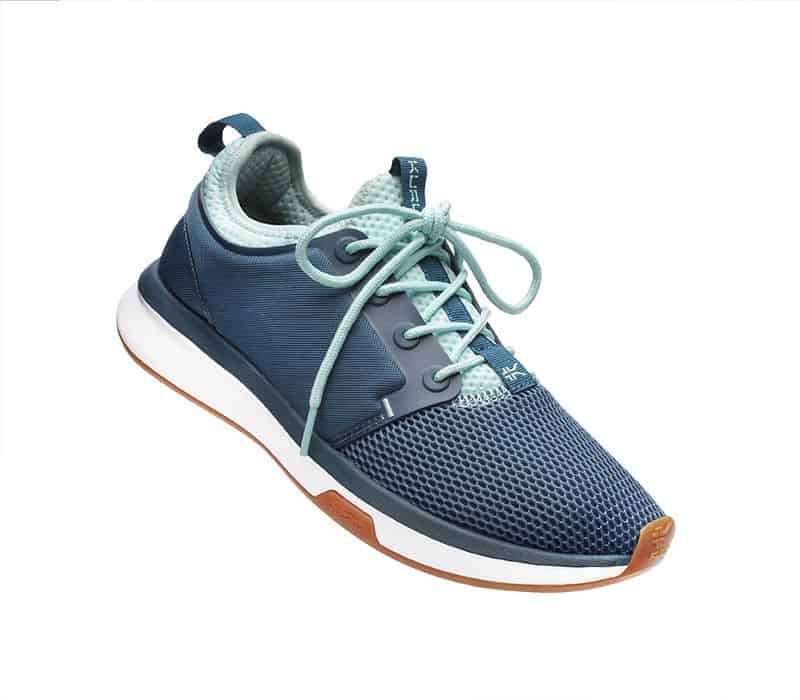 Check Price
Nurses who have narrower feet might prefer the Kuru Atom shoe. Plus, with the thickest KURUSOLE in the Kuru lineup, you'll have plenty of cushioning to keep you comfortable on your feet all day. The rubber outsole gives you non-slip footing while the shoe fits like a glove.
Kuru Pivot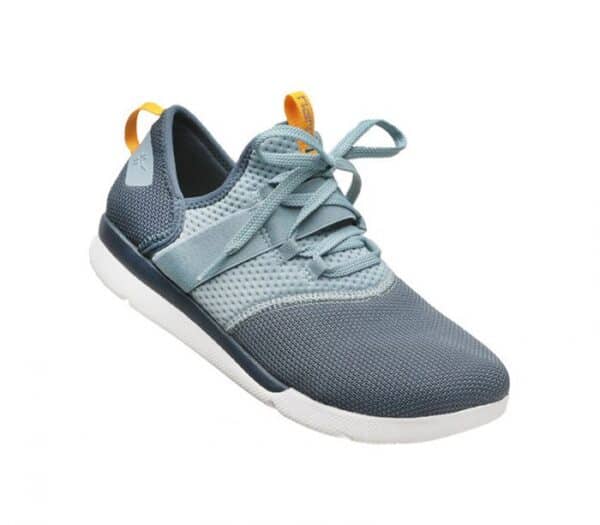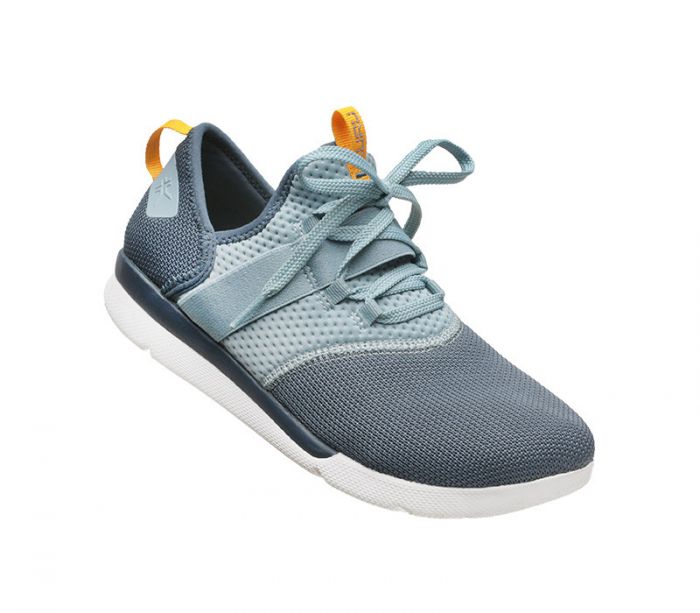 Check Price
The Kuru Pivot offers a sporty design wrapped in comfort and tied up with shoelaces. Slimmer than the Atom style, this shoe is a breeze to pull on or off by the pull tabs. The synthetic uppers make cleaning easy too.
Kuru Stride Slip-Ons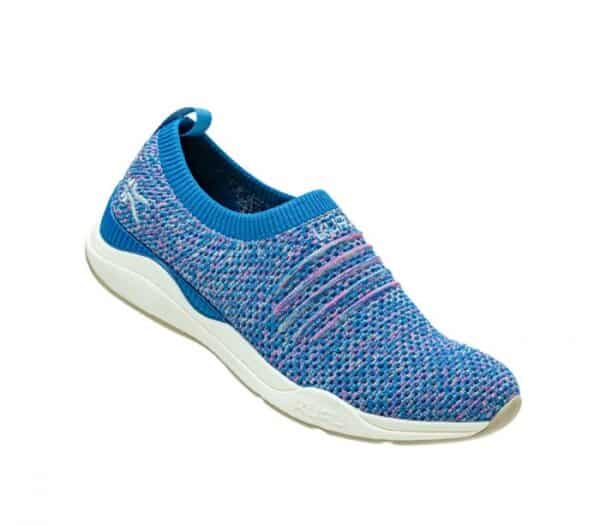 Check Price
Nothing beats a cozy pair of socks – except maybe a pair of shoes that hugs your feet like a pair of socks! Soft and airy, the Stride slip-on feels equally luxurious on all types of feet. If you deal with high insteps, bunions, hammertoes, plantar fasciitis, and more, give these shoes a try. 
Kuru Ellie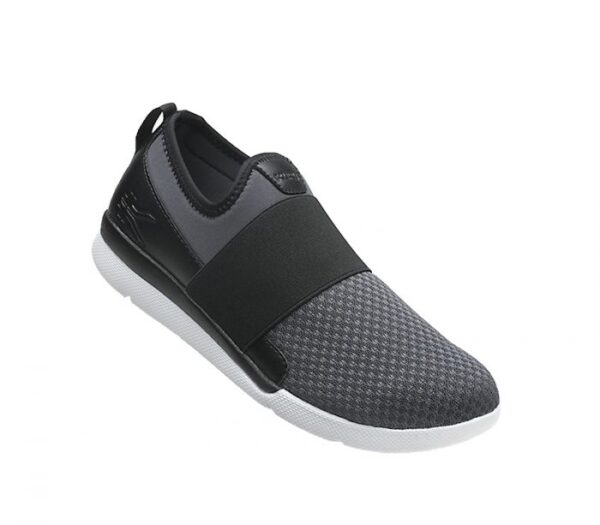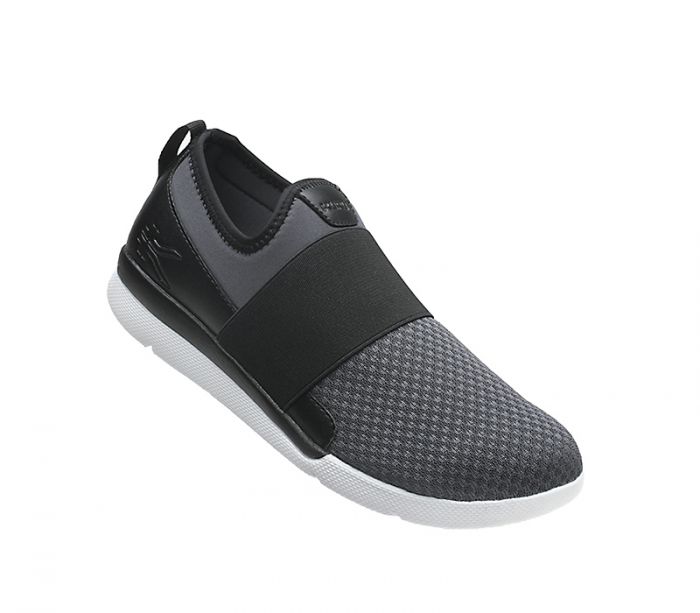 Check Price
The Kuru Ellie is one of the top-selling slip-ons in the Kuru line. Delivering the ideal blend of comfort and style, this shoe is perfect to slip on as you head out the door. And it's up to the task of delivering all-day comfort and improving your posture and alignment as you walk around caring for patients.
Give these shoes a try if you suffer from plantar fasciitis, fallen arches, heel pain, or bone spurs.
Final Thoughts
There are more inexpensive shoes on the market, but few that provide superior comfort to any style in the line of Kuru nursing shoes. Long days of standing and walking can take a toll on the body, but shoes that offer this much support help lessen that burden so nurses can focus on patients.
More From The Nerdy Nurse
Download Nurse Bingo Today!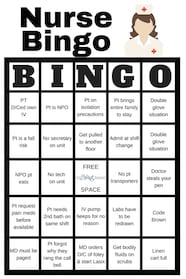 Liven up any shift with a fun game of bingo. See who can fill a row first!
Fill a whole card and lose grip with reality.
Your privacy is protected. We will never spam you.