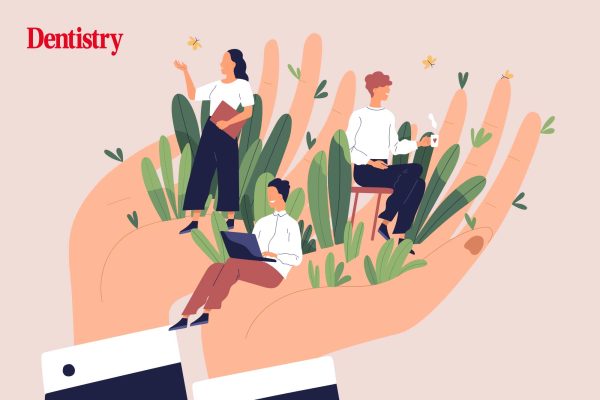 Ritesh Aggarwal explores the many benefits of prioritising team wellbeing for practices that commit to taking it seriously.
In 2019/20, the staff turnover rate in dentistry in England was estimated to be at 27.3%, significantly higher than the national average of 18%, according to the Dental Recruitment Network (DRN).
Here we are a few years later, post-COVID, post-Brexit and in challenging financial times, and it would seem fair to suggest that these might now be considered conservative estimates of the problem.
A better understanding
High employee turnover impacts a number of elements when it comes to running a dental practice. Finances in particular can be affected – staff shortages mean that money is lost because patient care cannot be delivered, suggests the DRN.
Additionally, recruiting and training new team members to replace those who have left takes time and money, and you don't need me to point out that the sector is poor when it comes to both of those assets.
Then there is the emotional toll. A recent survey of the mental wellbeing and stress levels of dental therapists and hygienists in south west England warns: 'Existing staff can be hit hard by high turnover rates.
They are the ones that feel the impact of cash flow, workplace stress and low morale most keenly because they are the ones who have to pick up extra workloads when a colleague leaves and they feel the pinch from tightening budgets.'
It's clear that mental health and wellbeing is crucial to staff recruitment and retention. The study's authors – Hallett, Witton and Mills – concluded: 'Promoting wellbeing and improving job satisfaction is likely to slow the flow of dental professionals leaving the industry and this must be a priority for employers and commissioners.'
Making positive changes
With all this in mind, how can practices turn the tide – and what is the true value of being able to do so? The good news is that early mental health interventions in the workplace are highly effective and therefore have a huge potential for return on investment for a business' bottom line.
Let's consider the available financial data in more detail, courtesy of the 2022 Deloitte report entitled Mental health and employers.
The case for investment – pandemic and beyond:
For every £1 spent on reactive mental health support, there is a £3.40 return to employers
For every £1 spent on proactive mental health support, there is a £5.30 return to employers
For every £1 spent on mental health education and awareness, there is a £5.70 return to employers.
Act without delay
In support of these efforts, the Deloitte report states: 'Screening helps to identify individuals who may be susceptible to or experiencing mental health issues, in order to provide targeted support at an early stage and prevent the problem form worsening.'
It is an employer's duty to protect the health, safety and welfare of their employees and other people who might be affected by their business.
With the right plan – and by reaching out for professional help if you're not sure where to begin – we can foster the most productive and prosperous environment possible.
For references email newsdesk@fmc.co.uk.
---
This article first appeared in Private Dentistry magazine. To receive a copy, sign up to Dentistry Club.