For the last in the current series of Feel Better Live More, I'm welcoming back someone I know you'll love. Professor Tim Spector was my first-ever guest, and he returns for the third time today, with the very latest on gut health and personalised nutrition.
Tim is a professor of genetic epidemiology and Head of the Department of Twin Research at King's College London. He's a world-leader when it comes to the gut microbiome – and Director of the British Gut Project – whose research has transformed what we know about food and health. Tim is author of two excellent books, The Diet Myth and Spoonfed: Why Everything You Know About Food Is Wrong.
If you're familiar with his work, this conversation will bring you up to date with all Tim's most recent findings and practical advice. But don't worry if you're new to the subject of gut health, as we also provide a need-to-know guide to get you up to speed.
We start by discussing why gut health is such a hot topic. Tim explains that, unlike our genes, it's something we can influence, thereby improving not just digestion but almost all aspects of our wellbeing. He reveals the gut-friendly properties of plant fibre, polyphenols and fermented foods. And because diversity is key, Tim shares some of his own food hacks for getting to 30 different plant foods a week.
Tim believes the obesity crisis is more of a food crisis, fuelled by ultra-processed foods. We discuss a move towards counting quality instead of calories, and why the new mandatory calorie labels are unhelpful for most people. We also talk about personalised nutrition and the revolutionary PREDICT studies, carried out for Tim's ZOE nutritional science company, which found people can have dramatically different biological responses to the same foods. The results have led him to develop a personalised nutrition testing kit and app that you can try too.
Our conversation covers much more, including the benefits of time restricted eating for gut health, why skipping breakfast isn't bad for you, and the pros and cons of health trackers. Tim also reveals the gut parasite that 1 in 4 of us have, which rather than making us ill, can actually have huge benefits for our health.
This is a fascinating conversation; full of practical and actionable information. I hope you enjoy listening.
Disclaimer: The content in the podcast and on this webpage is not intended to constitute or be a substitute for professional medical advice, diagnosis, or treatment.*
Check out our sponsor boncharge.com/livemore
Click here for more information on our sponsor athleticgreens.com/livemore
Find out more about our sponsor calm.com/livemore
Watch the video version of this interview – click below.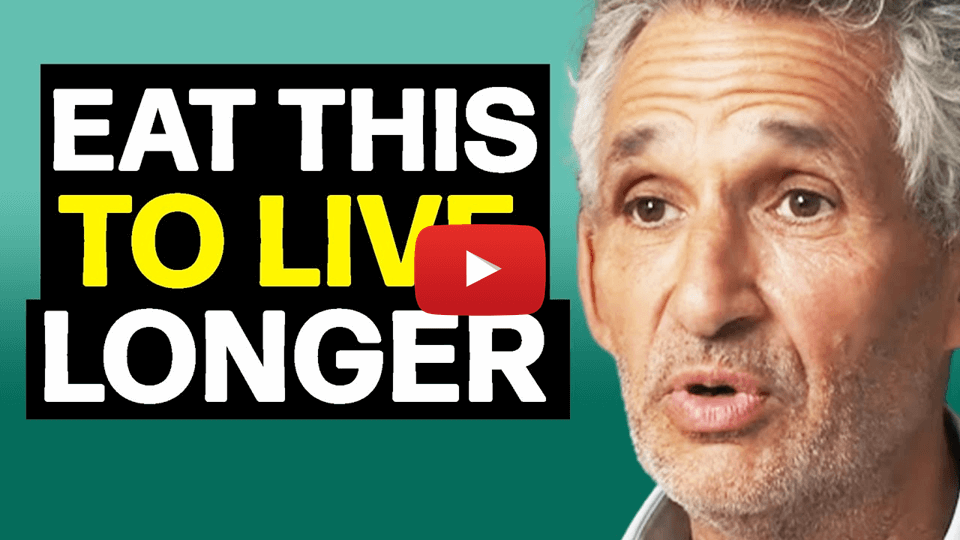 Find out more about Tim:
Website     Instagram     Twitter      PREDICT study   
Find out about ZOE:
ZOE sign up      YouTube
Tim's books:
Spoon Fed: why almost everything we've been told about food is wrong†
The Diet Myth: The Real Science Behind What We Eat†
Identically Different: Why you can change your genes†
Related Feel Better Live More episodes:
#1 Gut Health and why we need to throw out the rule-book with Professor Tim Spector
#131 Tim Spector: Why Everything You've Been Told About Food Is Wrong
Subscribe to my new newsletter
Click here to subscribe to Friday Five
Subscribe to Feel Better Live More:
Support the podcast and enjoy Ad-Free episodes. Try FREE for 7 days on Apple Podcasts. For other podcast platforms click here.
Dr Chatterjee's books and resources:
para
*DISCLAIMER: Always seek the advice of your doctor or other qualified health care provider with any questions you may have regarding a medical condition. Never disregard professional medical advice or delay in seeking it because of something you have heard on the podcast or on my website.
†Disclosure: All books marked with a † are hyperlinked to an affiliate program. We take part in Amazon's affiliate advertising program designed to provide a way for us to earn fees by linking to Amazon's website. You are not charged any extra by using these links to purchase books.