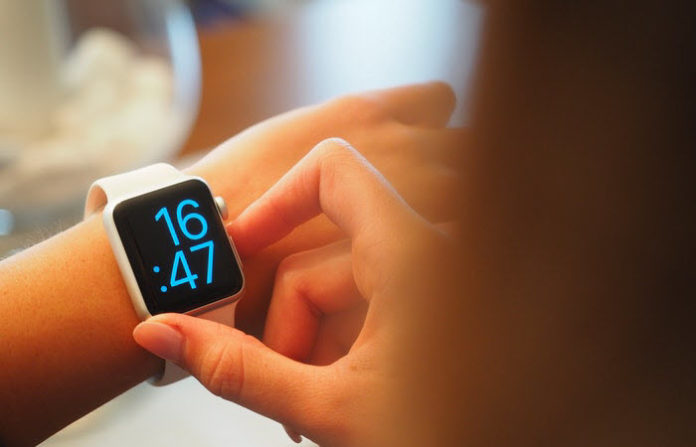 When you buy something using the links on our posts, we may earn a small commission at no additional cost to you. Learn more.
One of the most essential tools nurses need to survive their shift is a good watch. It helps them keep track of their patients' medications and ensures that they are on time with their treatment plans. Whether you are looking for a replacement or you are thinking of buying one of your colleagues a good watch, you'll find this buying guide extremely handy.
So, without further ado, check out the top products that stood out in our search for the best watches for nurses.

One look and you'll easily find Timex Weekender Watch as the best watch for nurses. It has this round white dial with multicolored full Arabic numerals and 24-hour military time. It's water-resistant so you won't have to worry about damaging it in case you splash it with water.
The watch has slip-thru straps which allow you to change them depending on your mood or your uniform. It also has Indiglo light that will make reading time easy under any lighting condition.
Pros:
Has changeable band
Lights up in the dark
Stylish
Cons:
Face is a bit large for people with small wrists
Cloth strap easily gets dirty
Ticking is audible

Prestige Medical Nurse Lanyard Watch Military Time is a pretty straightforward watch. It has a 24-hour dial face and a swivel lanyard which make it easy to use.
It is comfortable to wear in that it doesn't pull hair or tire out your hand and wrist while using it. It's small and won't get in the way of your hand.
Pros:
Doesn't tick loudly
Affordable
Lightweight
Cons:
Plastic lens can easily get scratched
Feels cheap
Nordgreen Pioneer Chronograph Watch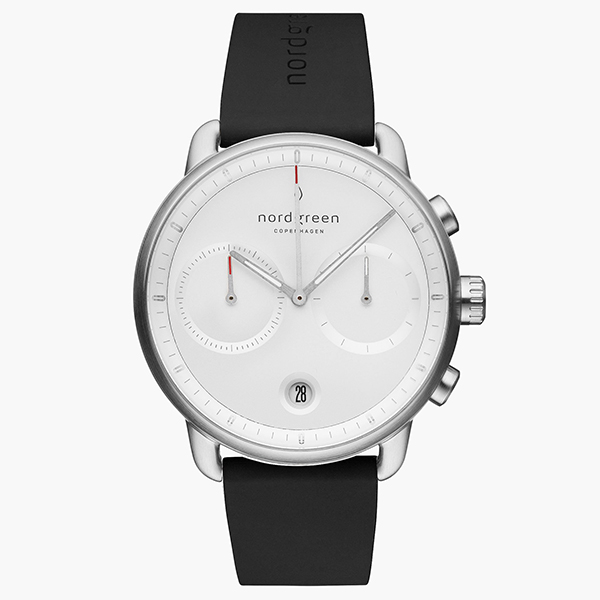 If you are reading this and you are a loving parent or partner who wants to give an unforgettable gift to your pride and joy, then you should consider a classic and elegant watch. The Nordgreen Pioneer is designed by award winning Jakob Wagner and sports a beautiful minimalist Danish design. It is a watch that will lend class to any uniform or casual wear.
The Nordgreen Pioneer is a chronograph watch which means that it is both a regular watch and a stopwatch. The chronograph movement is the Japanese Miyota quartz movement. Apart from tracking time, it can measure speed and distance with its built-in tachymeter. The two stop-start buttons next to the 2 o'clock and 4 o'clock marks control the chronograph functions. It's particularly handy as you can count the seconds on your stopwatch.
You can check out their other medical watches from the Nordgreen website.
Pros:
Very beautiful; it is minimalist, classy and elegant
Has stopwatch and chronometer functions
Has a 5 ATM waterproof rating which makes it ideal for accidental spillages at work
Comes with interchangeable straps
Red Dot Winner 2020
Cons:
Has no alarm
More expensive than the other items on this list
Discount Code: NURSEB
Use this code to get a 15% discount off your Nordgreen purchase. This is available for a limited time only.

The Ironman Classic 100 is designed with a large display, making time easy to read when you're on duty. It even has an Indiglo backlight so you can tell time regardless of the lighting condition.
This watch features customizable alarms. You can set them daily, weekly, or even just on the weekends. It also has a 24-hour countdown timer and lap memory recall.
Pros:
Lightweight
Super easy to read
Features two time zones
Cons:
Light only illuminates the digits and not the entire face of the watch
Instruction manual not included

The Prestige Stethoscope watch is quite fun to use at work. It looks adorable, particularly with the medical symbols printed on its face.
The watch comes with a back clip that allows you to attach it to your stethoscope. This helps make taking vital signs easier and faster.
The analog watch features a 24-hour face and a water-resistant case.
Pros:
Features medical symbols
Can be attached to stethoscope
Water-resistant case
Cons:
Does not fit all stethoscopes
Watch doesn't clamp on tightly

The Anzorhal Nurse Fob watch isn't just easy to read. With its silicon rubber housing, you'll find it easy to carry, too.
Another nice thing about this watch is its design. It's actually easy to clean and disinfect, making it a big help when it comes to infection control in the hospital.
Apart from that, it also has a glow pointer. You'll find this useful when you're working night shifts or you're out with friends camping at night.
Pros:
Easy to read
Can be cleaned quickly
Features a pin on the back for easy attachment
Cons:

Wior Medical Lapel Watch is perfect for those who don't like wearing bulky or tight watches on their wrists. This particular watch for nurses can easily be pinned on clothes or wherever you prefer.
It's made of alloy and it makes movements with quartz. Naturally, this makes the clock ticks loudly but it's something that won't immensely annoy you.
The watch comes in three classy colors- silver, rose gold, and gold.
Pros:
Very easy to read
Looks classy
Cons:
Pin isn't sharp enough
Feels a bit heavy

Speidel Scrub Watch is designed for nurses and other medical professionals. It has this red second hand that makes it a lot easier to take pulse readings accurately. Its 12 and 24-hour markers are really easy to read, too.
The watch features a 100% silicone band which makes it easy to clean. You can just wipe it off with a tissue or quickly cleanse it with water. It's water resistant so you won't have to worry about damaging it in the process.
If you're not into silicone straps, you can get one with white leather straps or one with a stainless steel strap.
Pros:
Durable
Features multiple color options
Comfortable to wear
Cons:
Band can get sweaty
Doesn't glow
If you like making green choices when you buy new things, you can check out this special watch by Solios. Every Solios watch has a solar-powered movement. It has a battery life of 50 years and a power reserve of 6 months. It recharges for 5 hours under the sun and 24 hours under a regular lamp. The strap is made of special vegan leather.
The first watch to be B Corp certified, the Solios' performance is topnotch and it looks very classy, too. It would look great with both your scrubs and your out-of-hospital wear.

For a comfortable yet cool-looking watch, you should totally consider Timex Unisex Weekender Analog Quartz Watch. It's designed with quick-release and slip-thru straps which are perfect for nurses who are always in a hurry.
Its nylon straps are washable, too. You can clean and wash it with a mild detergent.
Pros:
Small and lightweight
Stylish
Indigo lighting works well
Cons:
Ticks loudly
Frays at the area of the holes

Armitron Watch features a sleek-looking digital display. It looks classy without compromising functions.
In fact, it shows dual time zones. It also has a timer, a stopwatch, and an alarm. There's the option to enable military time, too.
The watch is water resistant and its silicone strap is easy to clean. As a nurse, that's one feature you should always look for, right?
One problem with this watch is that its color fades away after a while. However, since it's reasonably priced, you can always get one from its 10 color choices.
Pros:
Simple
Looks classy
Easy to clean
Small but not hard to read
Cons:
Color fades
Easy to accidentally press buttons

With a simple and straightforward design, Swatch Analog Unisex Watch features an easy-to-read white dial with Arabic hour markers. There's a spot on the right where you'll find the date and day display.
The watch comes with a plastic band which makes it easier to clean and more resistant to staining. There's a glow-in-the-dark hand as well. However, it doesn't glow bright that long.
Pros:
Looks sleek but simple
Lightweight
Comfortable to wear
Cons:
Plastic band is stiff
Ticking noise is loud
Things To Consider When Buying A Watch For Nurses
Choosing Between Analog Or Digital
Some nurses are used to old-fashioned analog watches while others prefer digital watches. When choosing between the two, consider your comfort and work efficiency. Although most nurses and nursing schools recommend analog watches, if you are used to digital ones, then you can work more efficiently with that.
Analog watches are great when manually counting seconds while digital watches are best for military time setups. Whichever you choose, be sure that you are comfortable and can work more efficiently with it.
Lapel Or Wristwatch
Choosing between a lapel or a wristwatch is a common debate among nurses. Some nurses prefer wrist-type watches because they are easier to use when worn. However, they can easily harbor microorganisms and can get soiled from frequent hand washing.
Other nurses, meanwhile, prefer to get a lapel watch as it can be pinned on the uniform to avoid problems with infection control. However, you need to hold it up to see it which may be inconvenient when counting pulse or when your hand is soiled.
Backlight
Watches with backlight are important so you can still see the time or count seconds even if the lights are out in your patient's room. Most digital watches have Lumiglo or Indiglo backlight while analog watches have a glow-in-the-dark background.
Affordability
When buying a watch for clinical duties, it is important to consider the watch's affordability. Watches can get soiled and broken during clinicals.
By having an inexpensive one, you can easily replace it whenever it gets broken. Fancy and high-end watches are not advisable for clinical duties so choose a watch you can afford to lose and replace immediately.
What To Look For When Buying A Nursing Watch
Watches have a lot of varieties and you have endless choices. If you are looking for the best watch for clinical duties, consider the following:
Easy to clean
Lightweight
Medium to large base plate
Affordable
Easy battery replacement
Replaceable band
With corresponding military time format
With second hand
Equipped with backlight or glow-in-the-dark feature
Water-resistant
Conclusion
Remember that comfort and efficiency are the two most important things to consider in finding the best watches for nurses. Try to fit the watch you like and see if you are comfortable with it. Seeking for the recommendations of your colleagues is also great as they know the best watches nurses can use while on duty.
Did we miss any of your favorite watches?
♥ Connect with NurseBuff on Facebook, Instagram and Twitter!